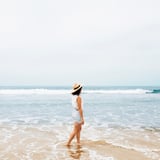 Going on vacation is great, but what if you could take a break and do something good for the environment? Ecotourism has been getting a lot of attention lately, but some of us might not necessarily know how to be a responsible tourist. To understand more about this great concept, we asked Niamh Walsh, editor at HolidayPirates, to share her tips on how to become an ecotourist – and here's what she had to say.
Look Around For Options
Finding the perfect vacation destination never is easy, and it can be even worse when you are an ecotourist. Niamh recommends to take the time to do your research: "Fortunately, if you do some digging around, you are guaranteed to find eco-friendly travel packages and providers who support local transporting companies and hotels, as well as other businesses. By researching what options are available, you can discover new locations and new ways of traveling."
How to Get There
Flying, although stressful and not always very comfortable, is a very convenient way to travel. That being said, it can also be bad for the environment because of all the CO2 that is released into the atmosphere – did you know that a long-haul flight as a family could produce as much CO2 as a household does in a year? As explained by Niamh, "it's important to remember that flying isn't the only way to get to where you want to go – you can use ferries, cycle, drive your own car, or get the train." And if flying is your only option, know that you can still do a bit for the environment by paying the voluntary carbon tax.
Pack Light
Packing is an art, and when it comes to going on vacation, we're all about minimalism. Not only will it keep you from having to wait around for your luggage, but as Niamh explained, it'll also be beneficial for the environment. "The lighter your bag, the more fuel-efficient your plane will be," she said.
Live Like a Local
Booking a bed and breakfast or an Airbnb will help you be more environmentally friendly. "Not only does this provide you with a truly authentic travel experience and more interactions with the locals, but it also lets you support local businesses, which creates a waterfall effect, as they are likely to support each other as a result," Niamh said.
Embrace the Outdoors
Camping (or glamping) shouldn't be reserved for music festivals. "If you are feeling more adventurous," Niamh said, "then immerse yourself in the great outdoors for a vacation with minimal carbon emissions. Grab a tent and your best pals, and head out to the wilderness, where you can enjoy nights under the stars, fresh air, and the delights of outdoor cuisine. Even if you want to travel in the colder months, you can now rent out a chic yurt or tree house, which will come with a wood stove, keeping you warm and cozy."
Explore the Cuisine
Eating local cuisine is one of the best ways to immerse yourself in a new culture, and the good news is that, according to Niamh, being an eco-friendly tourist will require you to eat locally. "A few simple ways to do this are: Leave the tourist traps and head into the depths of wherever you are visiting to find hidden gems and local restaurants. If you are staying in an Airbnb and cooking for yourself, then make sure to take a trip to the local food market, where you can get fresh and locally sourced ingredients," she explained. "Lastly, if you are vacationing by the sea, then eating the catch of the day or any of the locally caught fish is both delicious and supporting the local industry!"
Stay Responsible
Vacations should definitely be a time to relax, but it doesn't mean you shouldn't be responsible. "For example, just as you would at home, make sure to separate your trash into recyclables and nonrecyclables," Niamh said. "Remember to switch off the lights and the air-conditioning when you leave your room, and conserve water by closing off the taps when you aren't using them."